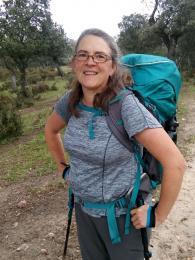 Rosemary Mann brings to Chocolate Lily twenty years of experience working in the nonprofit sector as executive director, board member, and community volunteer.  It is through this lens of collaboration, group process and engagement that Rosemary approaches this role of managing the interplay between web technologies and progressive action for social change.  
Within the Chocolate Lily partnership, Rosemary is responsible for project management, information architecture, site configuration, feature building, communications, as well as staff and board consultation and engagement.  Rosemary also plays a role in training, especially as it relates to those who are new to working with website updating and management.
Rosemary began using Drupal in 2004 in the small nonprofit where she was the executive director.  She understands the challenges of stepping into a new world of technology, as well as the rewards that come with greater control of those resources.
For the past couple of years, Rosemary has been engaged in the Drutopia initiative where she is an active member of the leadership team as well as the lead features developer.
Rosemary is a keen gardener who delights in the expanded garden of her Salt Spring home.
She also loves to walk and writes about it on her blog Walking Away.